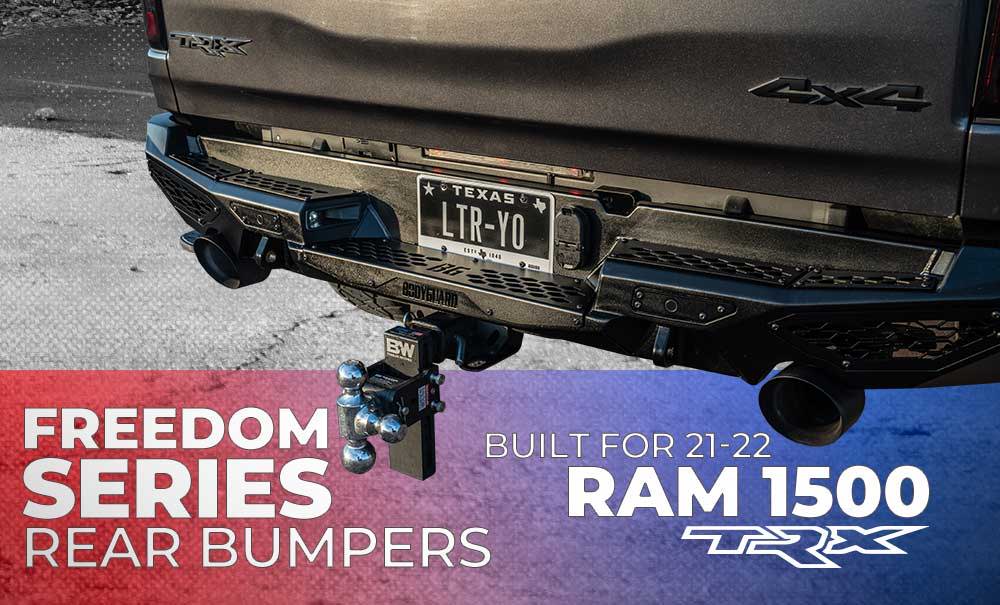 Shop Freedom Series Rear Bumper for 21-22 RAM 1500 TRX
Introducing the Freedom Series
rear bumper for RAM 1500 TRX
At Bodyguard Bumpers, our goals are to revolutionize the automotive product industry and to provide our customers with the freedom to customize. Proudly engineered and manufactured in Texas, our new Freedom Series Rear Bumper goes above and beyond both of those goals. This bumper is unlike any other product we've made. Set your 2021-2022 RAM 1500 TRX free from its factory rear bumper and get an upgrade you're excited about with the Freedom Series Rear Bumper.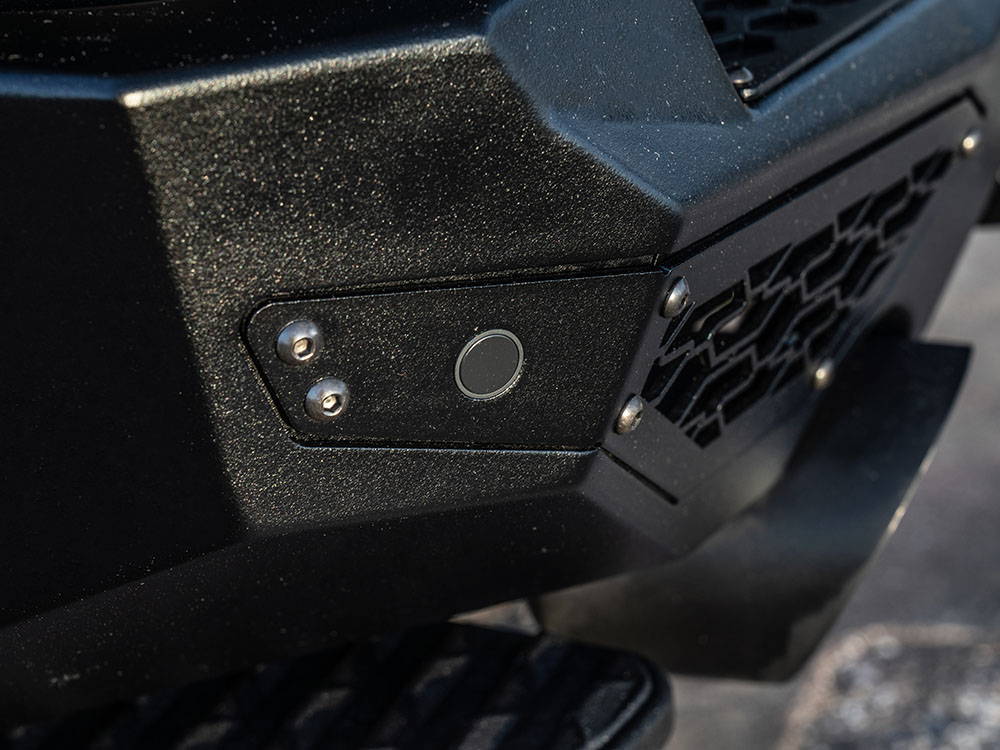 Accepts Rigid Ignite Series lights

With all the things you will be doing, and all the places you will be exploring, you can never have too much lighting. We've included mounts for Rigid Ignite Series Compact LED Lights, so whether you are tailgating, camping or on the trails, the TRX's aft will be well lit for the occasion.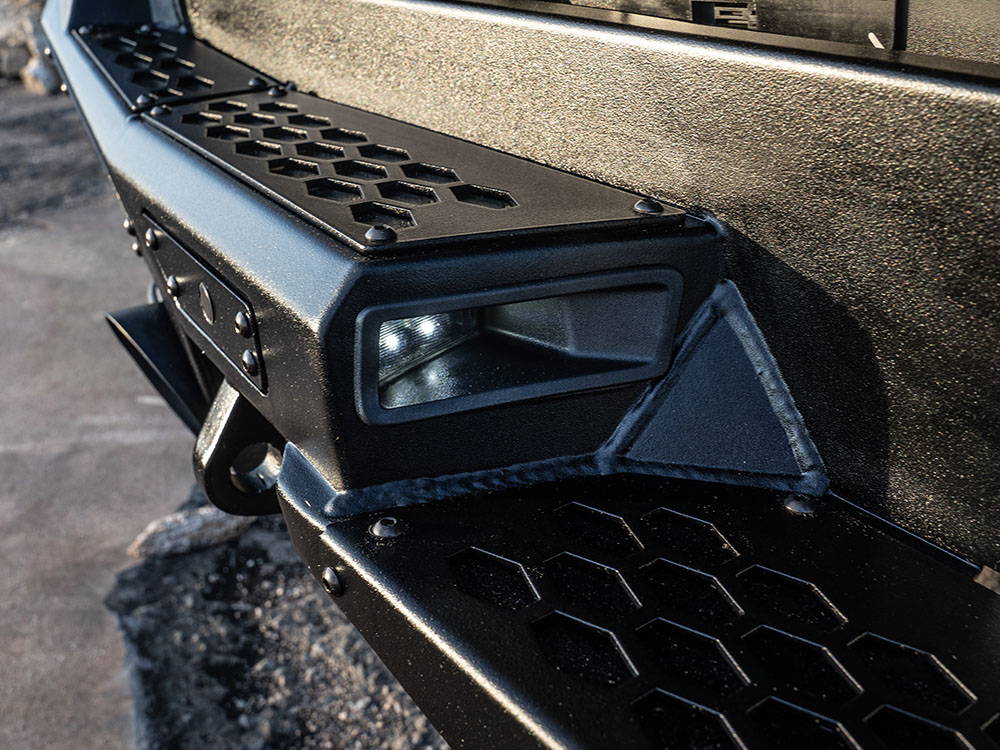 Includes parking sensor cutouts

You can't skimp on safety, and neither can we! The Freedom Series Rear Bumper comes with mounts for rear parking sensors, preventing any loss of this important safety feature. Always back up with confidence.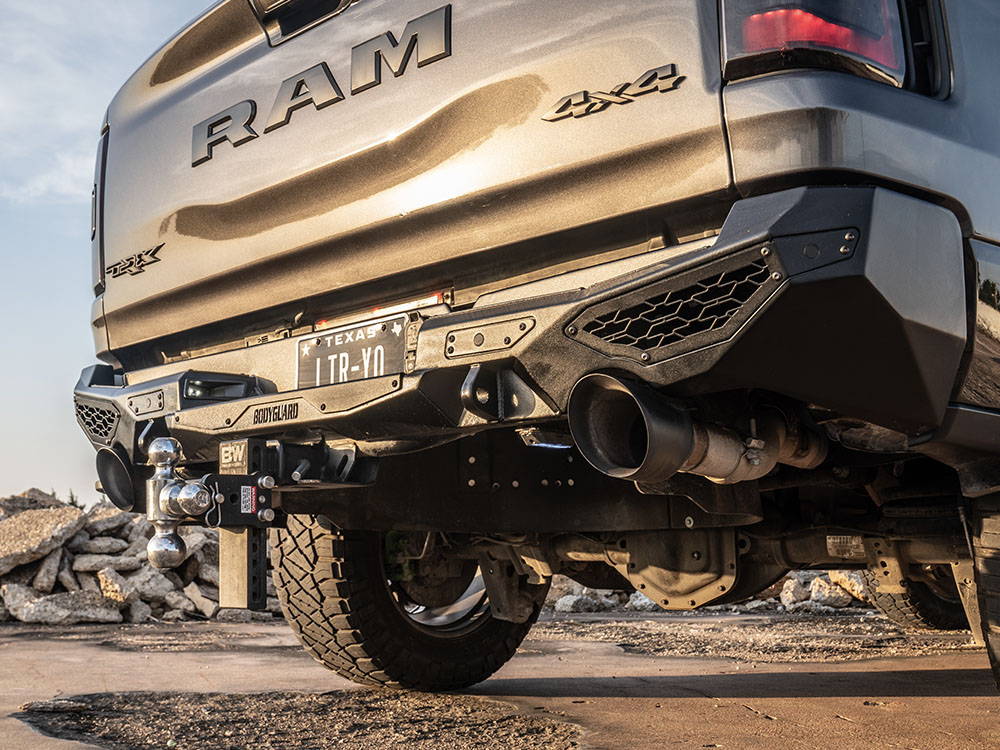 The Freedom Series was engineered to add an even more aggressive look to the TRX while keeping an ultra slim profile that compliments the natural body lines of the truck.
Compatible with factory hitch & trailer plug

With all that power, you are likely going to want to pull something in your TRX. The Freedom Series Rear Bumper allows you to retain the factory hitch and trailer plug. In other words, your tow package can stay!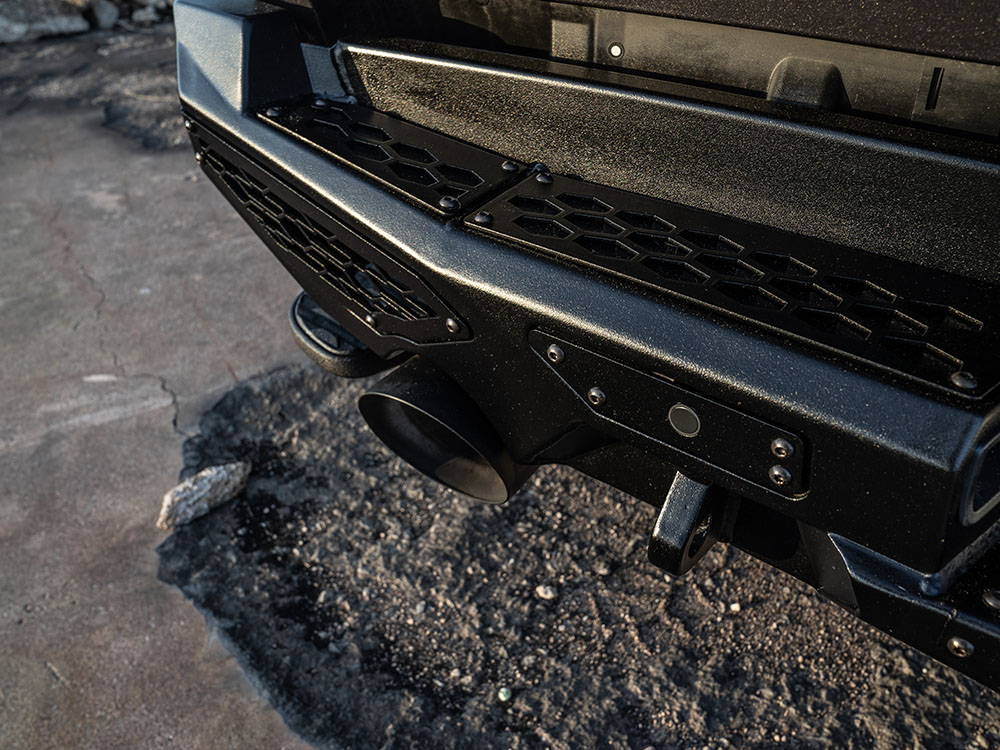 The factory dual exhaust sits high and tight, so the Freedom Series Rear Bumper was designed to flow seamlessly around it.
Stainless hardware included

All of the accent plates are mounted via our trademark accent - polished stainless steel button-head bolts, with the option to upgrade to a black-oxide finish.
We have taken 10-gauge plate steel combined with 3/16' frame mounts to craft the perfect complement to the front bumper in the Freedom Series. Choose from either bare metal finish or get it with our textured black coating. Features include customizable accent and step plates with either polished or black oxide stainless steel button-head bolts, cutouts for factory tag lights, and retention of factory parking sensors and tow package.
The Freedom Series Bumpers for Ram TRX truly are Where Strength Meets Style™
Freedom Series Bumpers are proudly enginerred and manufactured in Texas!
Bodyguards limited lifetime warranty has your Freedom Series purchase covered!
Call, Email, or Chat Us with any questions about your purchase!
When you call our Bodyguard experts to place your order!