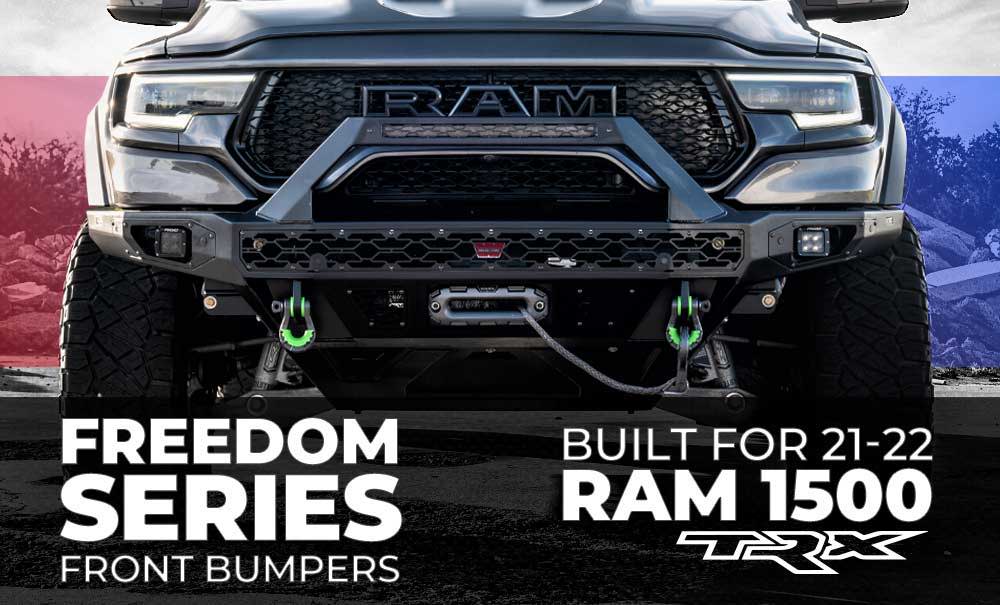 Shop Freedom Series Front Bumper for 21-22 RAM 1500 TRX
Introducing the Freedom Series
front bumper for RAM 1500 TRX
We at Bodyguard are always hard at work innovating the next generation of world class automotive products at our home base in Texas. Our vision that always remains at the foundation of each new design is giving our customers the freedom to go beyond stock options and tailor their vehicles to their preferences with our American-made, heavy duty bumpers. That is why the Freedom Series Front Bumper is the perfect alternative for any 2021-2022 RAM 1500 TRX factory front bumper.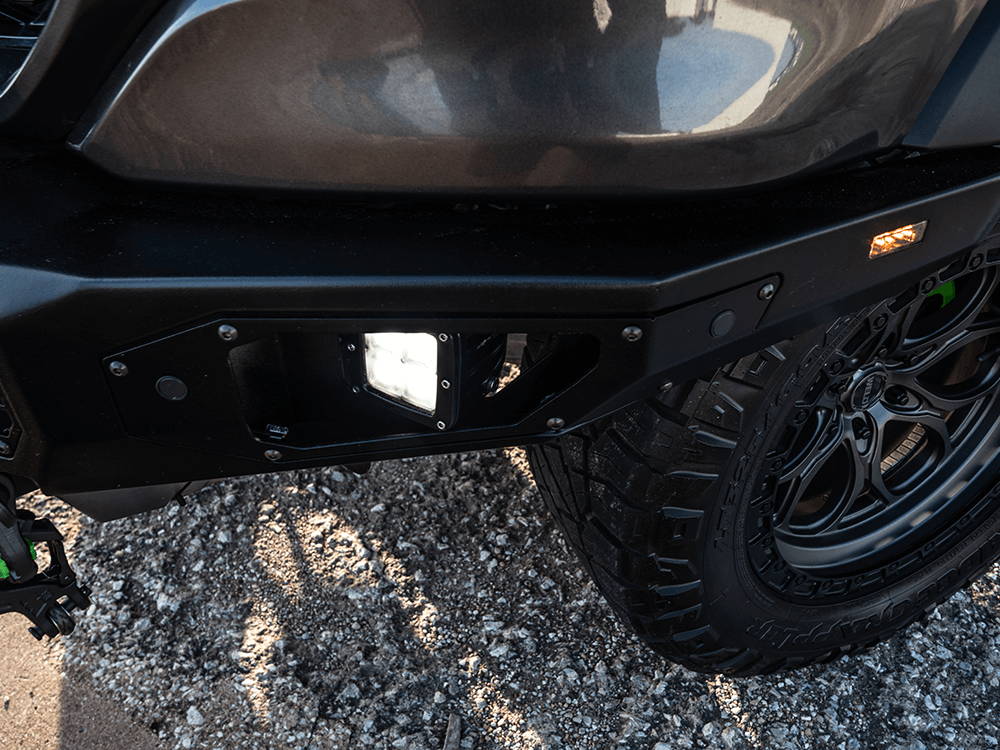 Accepts Rigid D-series Cubes

This bumper includes mounts that upgrade from factory fog lights to a pair of Rigid D-Series Cube Lights (sold separately). This enhanced lighting experience will allow for greater visibility when riding in low lit areas or after sundown.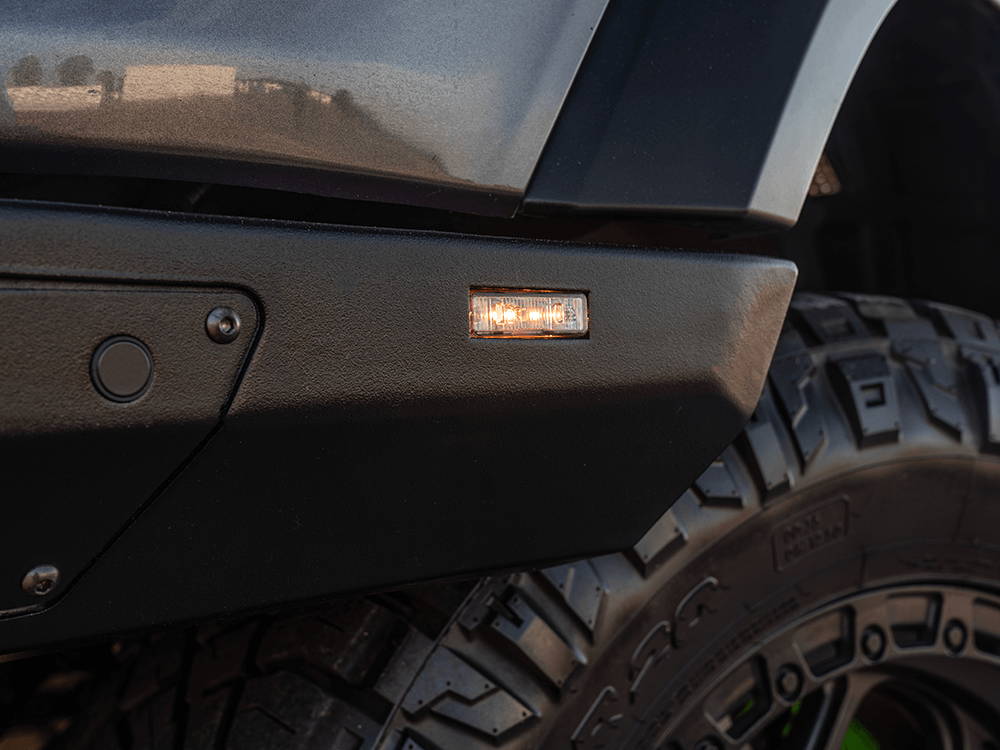 Accepts OEM Side Marker Lights

Leaving no detail behind, we include cutouts to retain the required factory side marker lights that are required for vehicles with a width of 80" or greater.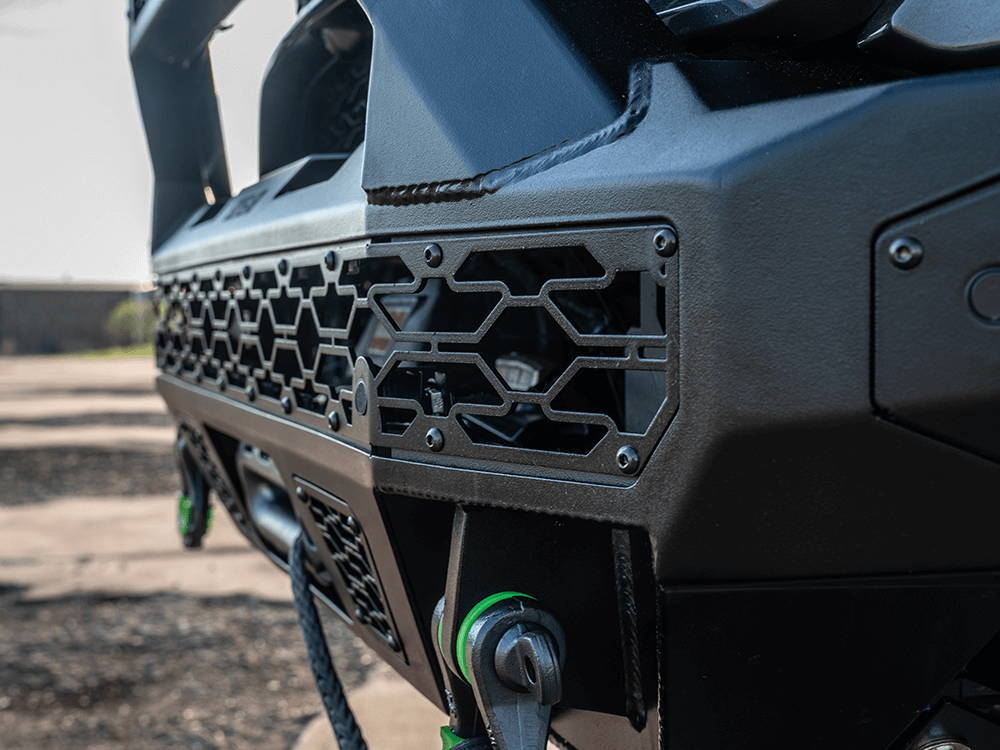 The Freedom Series was engineered to add an even more aggressive look to the TRX while keeping an ultra slim profile that compliments the natural body lines of the truck.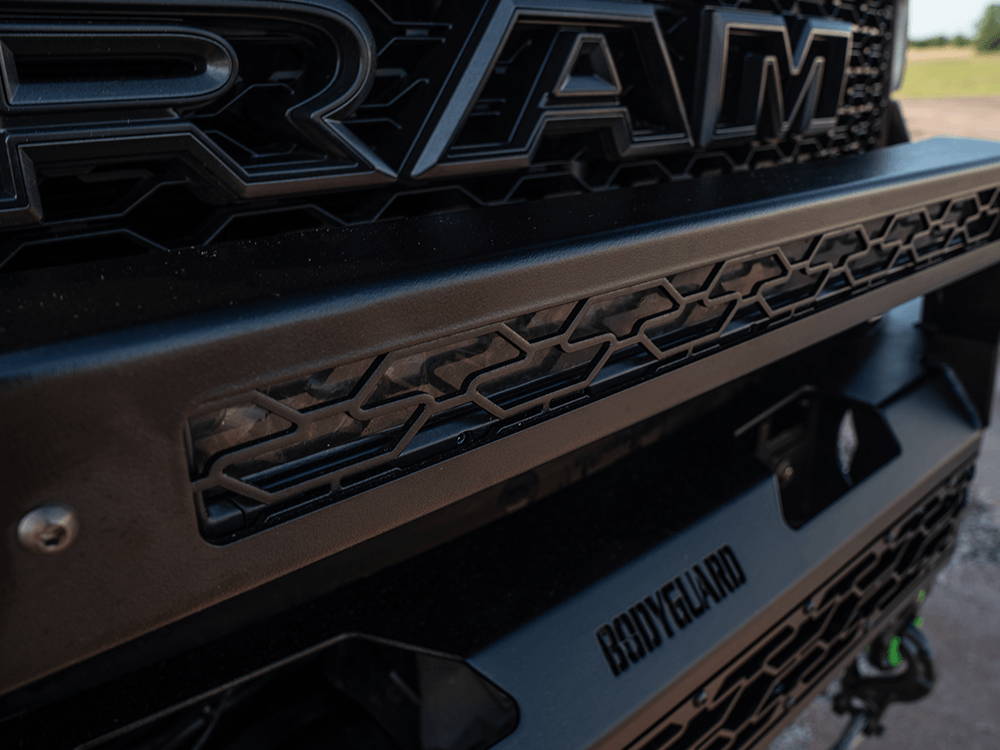 Accommodates Off-road Light Bars

The Freedom Series fits multiple combinations of light bars or cube lights to make sure you can execute a recovery operation after dark with plenty of lighting.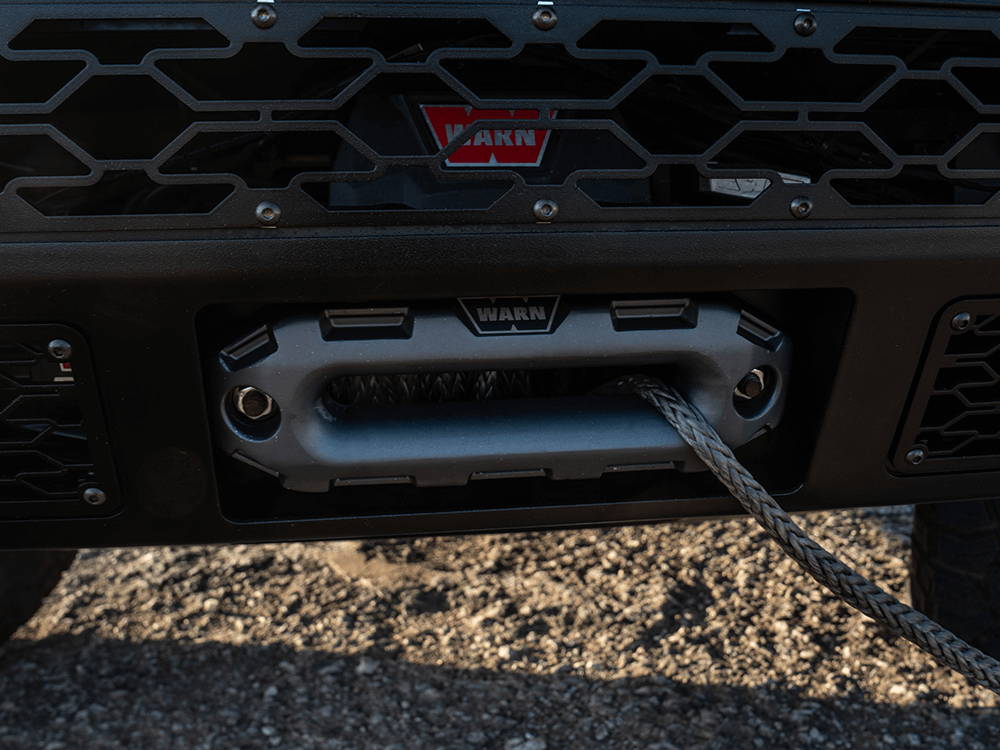 Fits Warn Winches including Zeon, EVO, and VR Series

Whether you are going to just need a standard duty winch or are planning on aiming for a premium model, Warn doesn't disappoint in either class. This is exactly why we tested the Freedom Series Front Bumpers with their winches and made sure you can fit either their VR Evo standard duty winch or a premium Zeon series winch.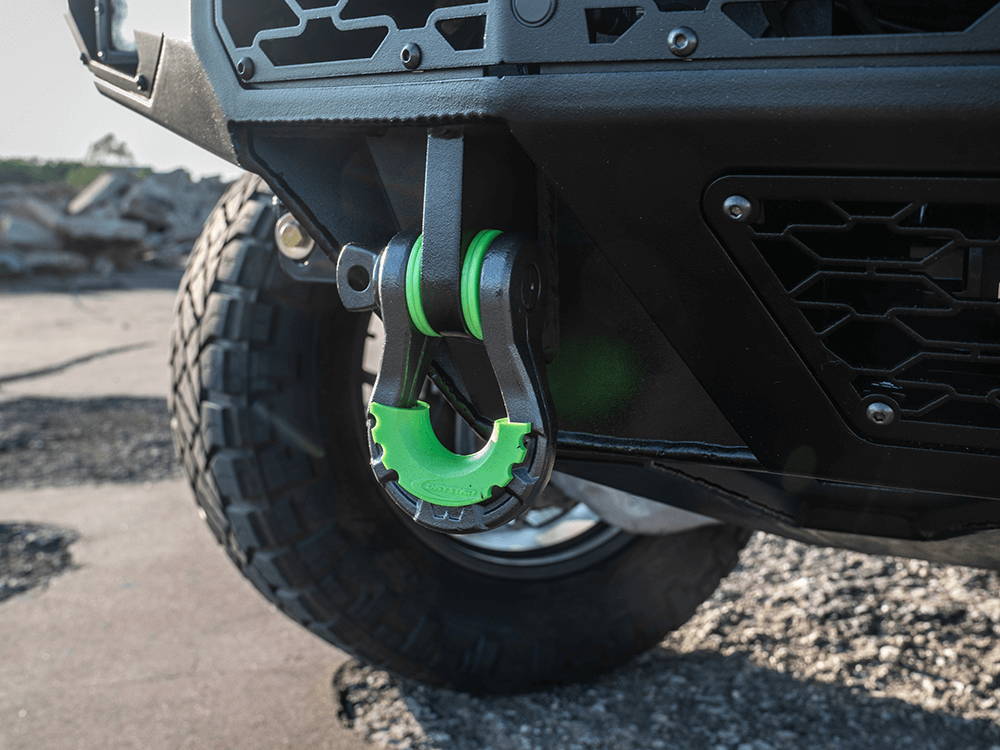 Integrated Shackle Mounts

We have added D-ring shackle mounts in place of the removed tow hooks, which allow for you to mount a pair of recovery shackles, which provide a bit more security during recovery than tow hooks.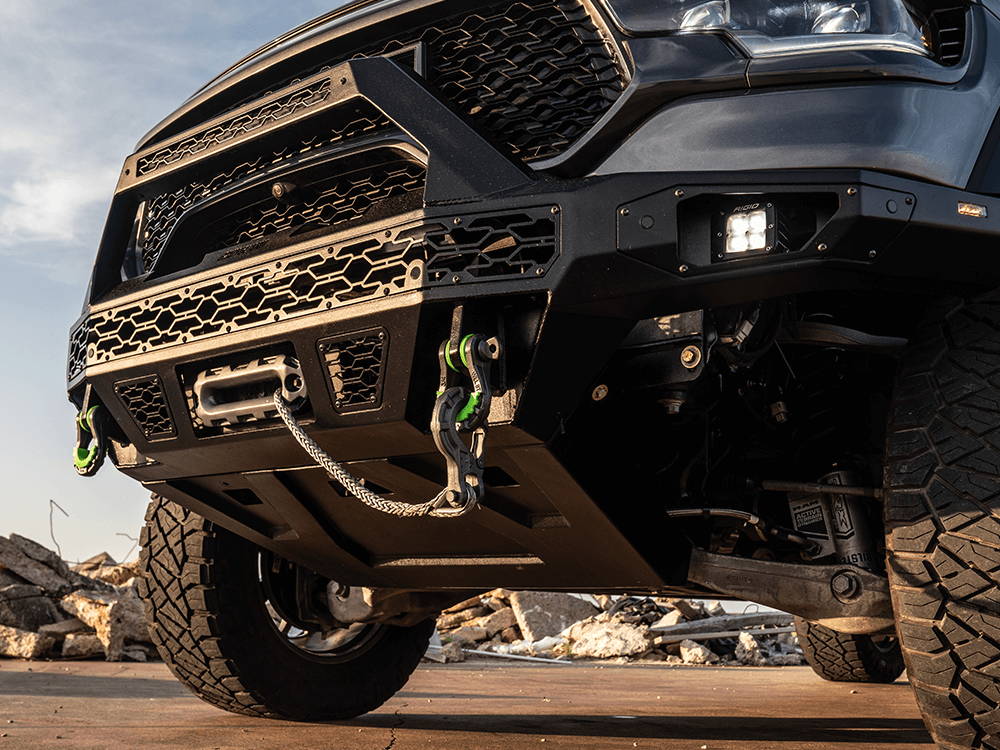 Reinforced Skid Plate Included

The Freedom Series Front Bumper deserves a matching reinforced skid plate that will ensure the TRX's front end protection is not compromised but enhanced.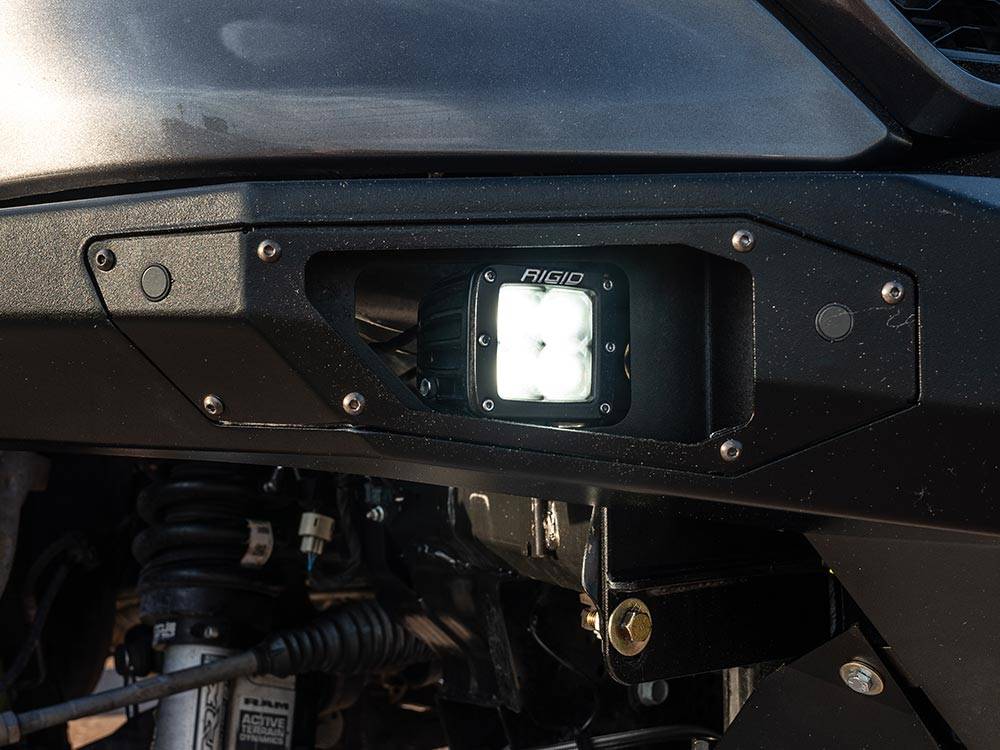 Works with Factory Sensors

The Freedom Series Front Bumper accepts all factory sensors, keeping you safe on and off road.
Unlike any Bodyguard bumper before it, the Freedom Series Front Bumper was engineered to be as light and minimal as possible, setting your TRX free from poor approach angles while retaining some factory styling cues on the center mesh grille. This low profile bumper has been crafted with durable 10-gage steel and 3/16" frame mounts and features a center cutout that accepts a Rigid SR-Series 20" LED Light Bar. It is available either bare metal or with a textured black powder-coat finish.
All versions of the Freedom Series Front Bumper feature:
D-ring shackle mounts
Reinforced skid plate
Fog light cutouts that accept Rigid D-Series Pro Surface Mount LED Lights
Accessory plates are mounted via our trademark accent - polished stainless steel button-head bolts, with the option to upgrade to a black-oxide finish!
Freedom Series Bumpers are proudly enginerred and manufactured in Texas!
Bodyguards limited lifetime warranty has your Freedom Series purchase covered!
Call, Email, or Chat Us with any questions about your purchase!
When you call our Bodyguard experts to place your order!